Bigbandjazz.net is no longer available here. Please visit friendsofbigbandjazz.com instead.
What Happened to Big Band Jazz Music?
The era of big band jazz music ran from the early 1930s to the late 1940s. Although it had its roots in the earlier jazz age of 1910, it didn't come into its own until the recession years of the early '30s. Then bandleaders were able to hire many musicians at cut-rate prices, creating that recognizable, big band sound.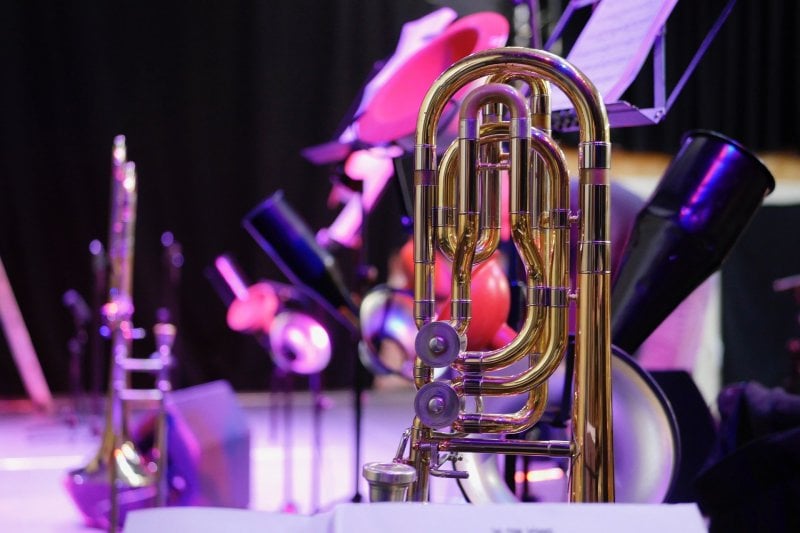 What is Big Band Jazz?
Big bands contain any number from ten to twenty-five musicians and four distinct sections; trombones, trumpets, saxophones, and a rhythm section consisting of piano, bass, drums, and guitar. Bandleaders created complex arrangements that challenged their musicians and delighted the crowds. Giving rise to the unique swing sound that defined an era.
Why Did the Big Band Era End?
There are several reasons that led to the decline in popularity of big bands and their music. During the war years 1939 to 45, many musicians enlisted and were unable to play, while other wartime constrictions put a halt to big bands being able to tour as often.
Union restrictions in the 1940s stopped bands from recording new hits. Singers who were exempt from this kept making music and grew in popularity. And, perhaps the most significant factor in their demise was the cabaret tax of 1941. It meant that clubs had to pay a large percentage of their ticket sales in taxes. This caused them to switch to hiring smaller bands such as those performing bebop and rhythm and blues. As those genres grew in popularity, big band jazz music began to fade away.